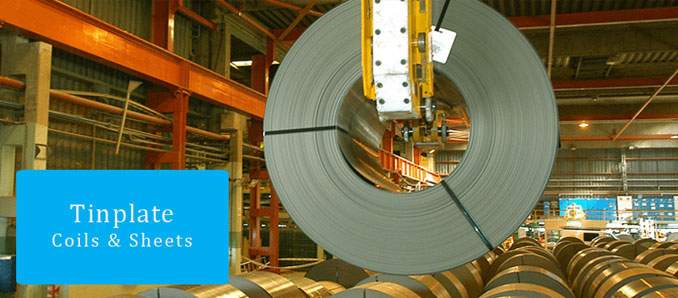 Jove Steels Pvt. Ltd. is backed by a dedicated team and professionals who have vast experience in procurement and selling of Tin Mill Products. Tinplate (ETP) is a thin steel sheet coated by tin. It has an extremely beautiful metallic luster as well as excellent properties in corrosion resistance, solderability and weldability. Electrolytic Tinplate (ETP) undoubtedly enjoys the pride of place as a packaging medium especially for food. The free tin layer is not only responsible for the attractive bright finish and ease of solderability but is also non-toxic a factor of vital importance in food packaging!

Tinplate (ETP) is also used in containers for oils, grease, paints, powders, polishes, waxes, chemicals and many other products. Aerosol containers and caps and closures are also made from tinplate.

Tinplate (ETP) is an eco-friendly packaging material offering 100 percent recyclability and is also biodegradable which makes environment conscious companies to shift from plastic to Tinplate (ETP) as preferred packing medium.