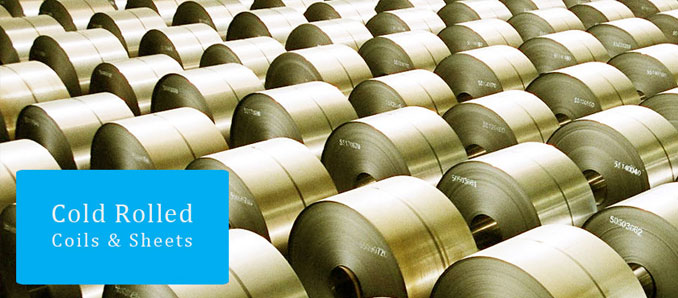 Cold rolled steel is a 'flat' steel product. The material is manufactured from hot rolled steel, the thickness of which is further reduced on a strip mill without the use of heat. The resulting thinner and flatter material is known as cold rolled steel. Typical thickness is from 0.15 to 3 mm. Typical width is from 600 to 2,100 mm.

Finished cold rolled steel coil has excellent forming properties, electromagnetic properties, paintability and weldability It is suitable for fabrication by forming, pressing and bending. Applications include domestic applications, automotive manufacturing, lighting fixtures, electrical components (stators, rotors), various kinds of sections, roofing applications, profiled sheets, and wall elements.

We have a customer base of Paint Drums and Container Manufacturers, who require bulk quantities of Cold Rolled Steel (CR) Coils and Sheets every month.